FABRIC RESISTANCE BANDS THAT NEVER BREAK OR ROLL
Over 500,000 women love our durable resistance bands & workout programs.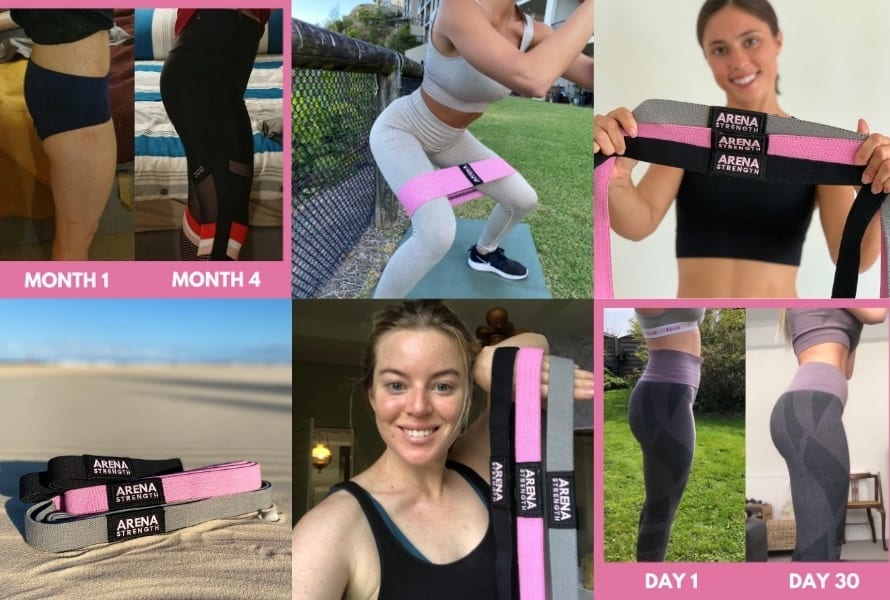 WE'VE HELPED OVER 500,000 WOMEN WORLDWIDE​
WE'VE HELPED OVER 500,000 WOMEN WORLDWIDE
Set of 3 fabric booty resistance bands (light, medium, heavy). All are perfectly-sized with extra stretch to fit all body types!
No breaking, no rolling, no slipping! Features inner grip strips to keep them in place with reinforced stitching. Will never stretch out or perish.
400% more glute activation: Feel the burn right away, see faster and better results.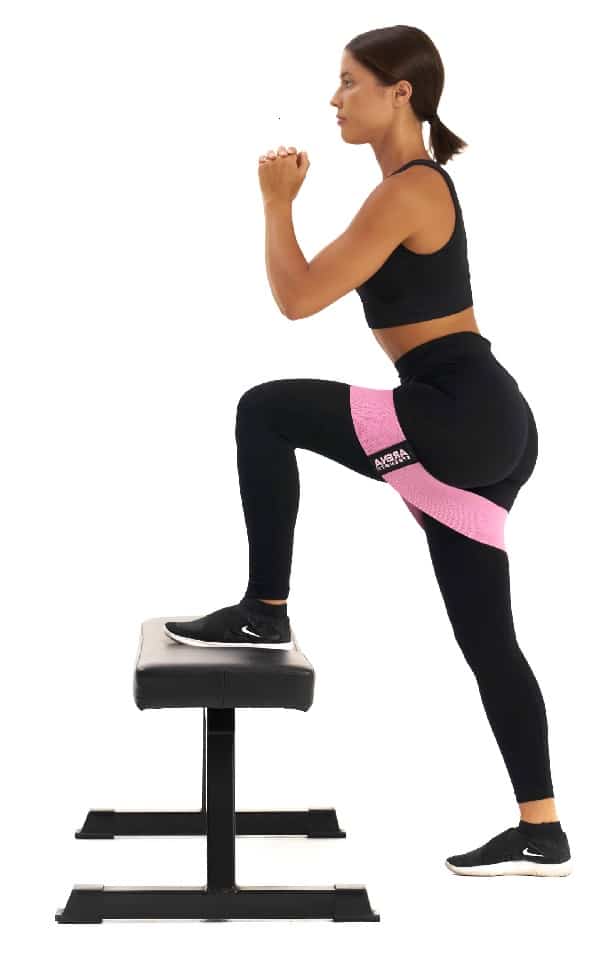 Set of 4 fabric Body Bands (light, medium, strong & extra strong).
Perfect for toning, strengthening, stretching and rehab.
The soft, high-quality fabric is comfortable on skin and doesn't pinch.
SUPER versatile and perfect for travel – do a full body workout from anywhere!
HUNDREDS of low impact, pelvic floor safe, knee and back friendly workouts!
Includes booty challenges, full body challenges, total body programs, targeted follow along videos and an exercise directory with hundreds of movements to design your own workout.
Massive value for money with 40% OFF on the yearly plan!
60 days of done-for-you daily workouts for all fitness levels, with exercises PROVEN to lift, tone, and strengthen your booty.
The first 30 days are all glute isolators, ensuring you'll grow your booty and not your thighs.
This Guide is in a convenient, printable eBook format – use on or off the screen.
See results in just 14 days!
60 days of total body workouts, which target a range of muscles to strengthen and tone.
Short and effective! We know you're busy, so each day is quick and intense for faster results!
Designed to tone, NOT bulk – get muscle definition without the extra size.
For all abilities! Simply increase band resistance for an extra burn.
Get the best of both worlds! Buy our Booty and Body Bundle and save up to 60% off.
Get the best of both worlds! Buy our Booty and Body Bundle and save up to 60% off.
Comes with 3 Booty Bands, 4 Body Bands, 2 carry cases and proven workout guides for each band set.
Reduce wrinkles and regain luscious hair, and healthy nails!
Tasteless and odorless collagen powder, containing 5 types of collagen (I, II, III, V, X) + hyaluronic acid (for plump skin)
See results in just a few weeks!
Enjoy hot or cold with any drink of your choice! You can even add collagen to your dessert!
FREE AND FAST SHIPPING IN US, AU, UK & CA
We Understand Women
Our bands are designed by women, for women. Our CEO, product designers, and trainers are all women. Our bands have been tried and tested by hundreds of women of all shapes and sizes to make the size, strength and our workout guide 100% perfect for women!

Saw these bands and thought yes to add them to my workouts! Great purchase!! They are made well and enhance the workout in all the right ways. Also come with training manuals (extra $) that make them so easy to use. Highly recommend.
I absolutely love my Arena Strength bands. They help keep me toned without having to workout for hours. I just received my workout cards, both booty and body. I really enjoyed incorporating new exercises into my routine.
Great workout bands. Quality product. Great for those of us who travel for work
Got both sets of bands about a month ago and thought I was doing pretty well... Until today when I subscribed to the app with all the follow-along workouts.
STEP INTO THE
ARENA,

WITH US