Use one of the routine cards provided, or create your own workout! With thousands of combinations, it's an easy and fun way to use your bands.
30 Day Money Back Guarantee
Free & Fast Shipping
Home workouts with your bands just got easier (and more fun!)
Creating a fun workout with your card deck is easy and there's thousands of routine options, so you'll never get bored…
1. Use a routine card: Choose one routine card and match the numbers on the card to the corresponding exercises.
2. Create your own routine: Pull out the "create your own routine" card, shuffle the exercise cards and pick 5, 10 or 15 out (depending on how long you wish your workout to be). 
3. Burnout Cards: Your pack comes with "burnout" cards. These are super hard workouts for a SERIOUS burn. Simply do 1 on it's own for a quick burn, or add one to any routine to push yourself.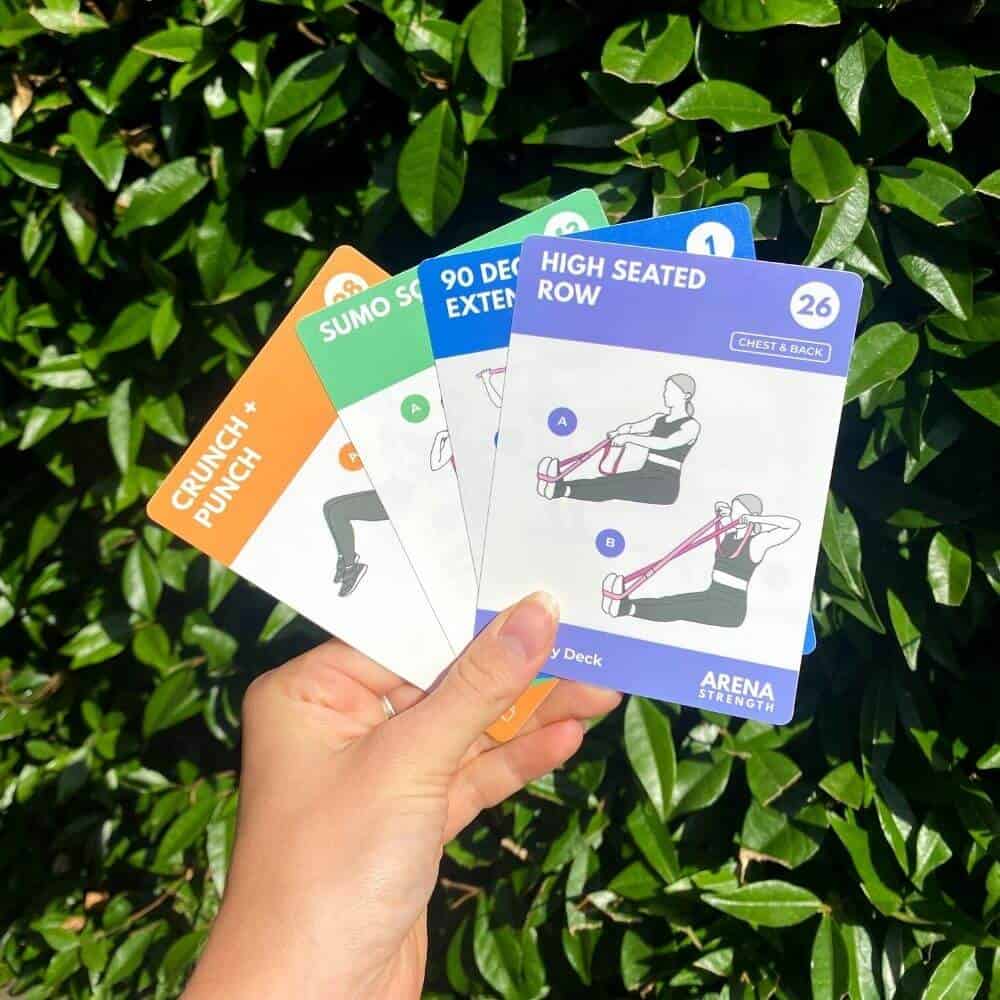 You get 64 cards total, including...
3 Instruction Cards: Learn how to create your own workout, join our free support group and more with these.
Booty Workout Deck: Booty Band exercises for booty and legs.
Body Workout Deck: Body Band exercises for total body.
51 Exercise Cards: Use these with your routine cards or simple shuffle and deal to create your own routine.
Burnout Cards: 4 Extra Hard Workout Cards.
Specifications, Shipping & Moneyback Guarantee
Total Cards: 64
Plastic protective sleeve and card band included. 
Money Back Guarantee: We have a no questions asked money-back guarantee on all orders.
Free & Fast Shipping: If you are from USA or Australia then shipping is just 3-7 business days from our local warehouse in your country. UK & CA is 15-25 business days as we are shipping directly from China.
Got questions? Our friendly team is here for you. Email us at [email protected]

Fast Shipping US + AU (5-7 Days)
Free
Shipping
What other women are saying...